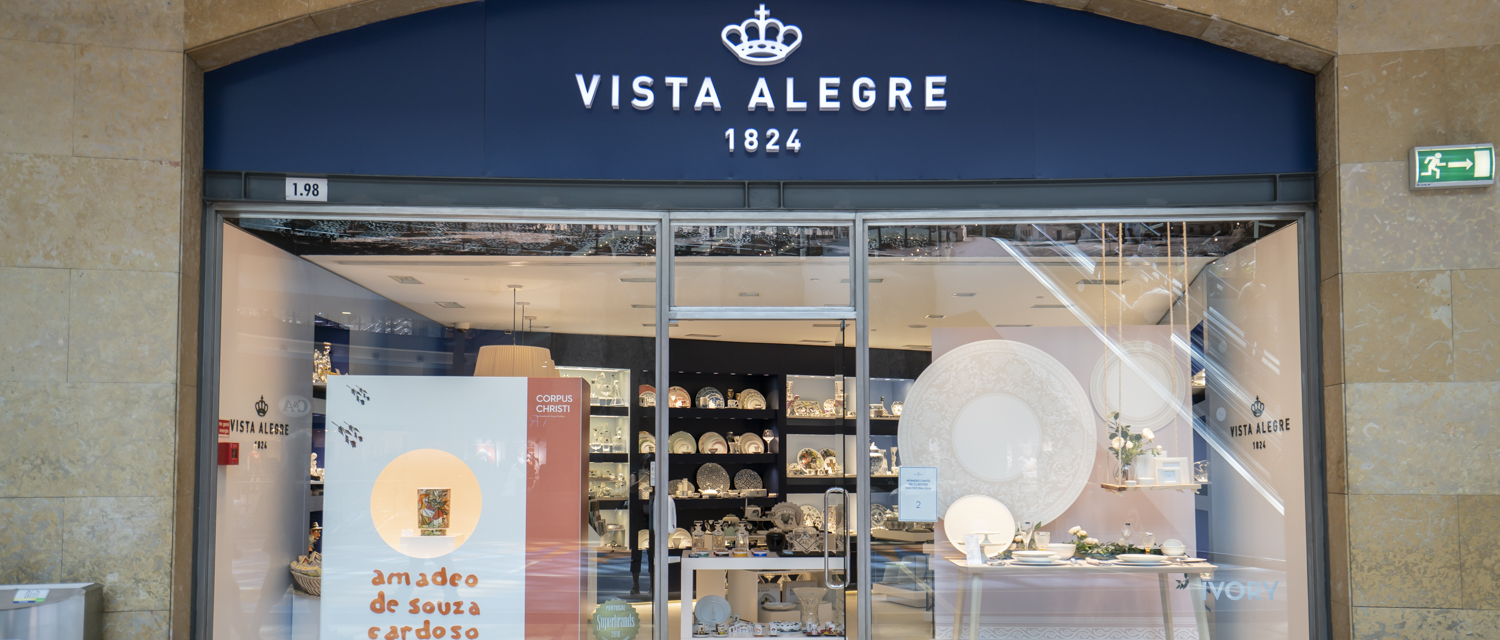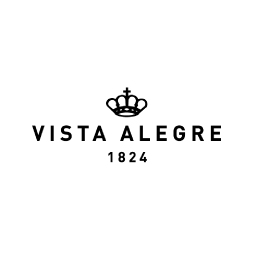 Hotel
Vista Alegre
The Vista Alegre porcelain factory was founded in 1824, in Ílhavo, Aveiro district. Throughout its history, the brand has always been closely associated with Portuguese history and cultural life, and has acquired a unique international reputation. In 2001, the Vista Alegre Group (porcelain, earthenware and stoneware) merged with the Atlantis Group (high-quality, handmade crystal and glass), giving rise to one of the largest tableware and giftware groups in Europe: the Group Vista Alegre Atlantis. In 2009, the Vista Alegre Atlantis Group became part of the Visabeira Group's portfolio of brands, after the public offering successfully launched on the shares of Vista Alegre Atlantis.
Today, Vista Alegre is an important reference for design and innovation in its segment, having received annually several international design and innovation awards, attributed by the most prestigious organizations. In 2019, the brand received 39 awards, including the German Design Awards, LIT (Light in Theory), Good Design Chicago, Innovative Interiors, European product Design Awards, IF, German Innovation Awards, Architecture Masterprize, German brand awards, among many others, in countries like Germany, the United States and Italy.
In 2020, Vista Alegre has so far received 11 awards, including the German Design Awards and the IDA (International Design Awards), from Los Angeles, United States.
Big names in contemporary design, painting, sculpture, architecture, literature and other art forms have lent their talent to many of the brand's creations. Siza Vieira, Joana Vasconcelos, Patrick Norguet, Ross Lovegrove, Marcel Wanders, Jaime Hayon, Malangatana, Sempé, Karim Rashid, Brunno Jahara, Carsten Gollnick, Sam Baron, the French brand Christian Lacroix and the Oscar de la Renta badge are some of the artists and designers who joined Vista Alegre and more recently, Claudia Schiffer.
Vista Alegre services are officially used by the President of the Portuguese Republic, the White House, several Royal Houses and many personalities from around the world, such as Queen Isabel II of England, King Philip VI of Spain and Queen Beatrice of the Netherlands . Vista Alegre also supplies the official dishes from several embassies around the world, namely those from Brazil, Spain and Morocco, as well as other national and international public and private institutions.
Hours
Temporarily closed due to Covid-19